Envelope Forming Machine
Envelope Forming Machine
Home > Envelope Forming Machine

ZF-390B Fully Automatic Multi-Funtion Paper-Sticking & Envelope Forming Mach
Sanxing company selected outstanding products in various fields,
Ensure the quality and effectiveness of your business.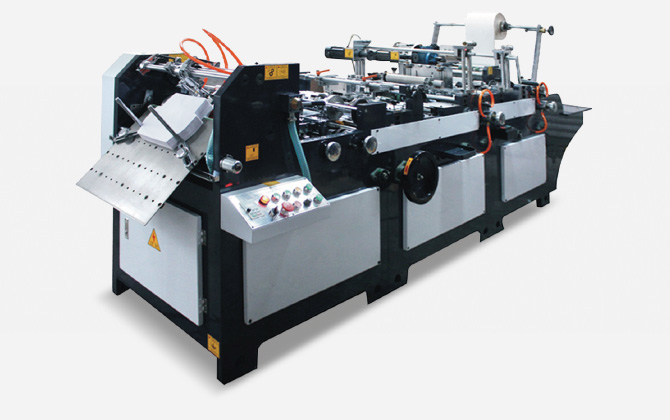 Contact us
Performance features
This machine is applicable to process Chinese type 1-7, western type 1-7 international envelope and commercial envelope, first day celebration envelope and similar paper bags in national standard. It's adopts air suction type bottom paper-extracting system and feed paper without a pause, With compulsive correction system, cross pressing line and vertical creasing parts can be in high speed running and guarantee the accuracy of finished products, rotary gluing system suitable for any shape of glue line. Stepless speed regulator control silicone paper width, gas suction roller ensures the paper correctly posted on the tongue of envelope. Cross folding unit equip with air suction cylinder buckler folding mechanism to make sure machine working in high speed steady. Collection unit equip with electronic counter and grouping system, convenient for final packing. Drive system adopts synchronous belt to reduce noise.
Technical parameters
| | | |
| --- | --- | --- |
| 最高工作速度 | Maximum Working Velocity | 11000 pcs/h |
| 适应纸张定量 | Applicable Paper Ration | 70-157 g/m2 |
| 加工信封规格 | Processing Standard Envelope Specification | |
| 中式 | Chinese Type | Code 100*110 mm 176*230 mm |
| 西式 | Western Type | Code 80*80 mm 176*230 mm |
| 电机功率 | Motor Power | 2.2 kw |
| 气泵功率 | Air Pump Power | 3.0 kw |
| 机器重量 | Machine Weight | 2000 kg |
| 外型尺寸 | External Dimension | 4100*1000*1400 mm |
Prev:FULL AUTOMATIC CORRUGATED BOX FORMING MACHINE
Back
Next:GK-1200PCS/1450PCS Four Six Corner Gluing Folding Machine