Envelope Forming Machine
Envelope Forming Machine
Home > Envelope Forming Machine

HP-250C Type Automatic Chopsticks Envelope Envelope Machine
Sanxing company selected outstanding products in various fields,
Ensure the quality and effectiveness of your business.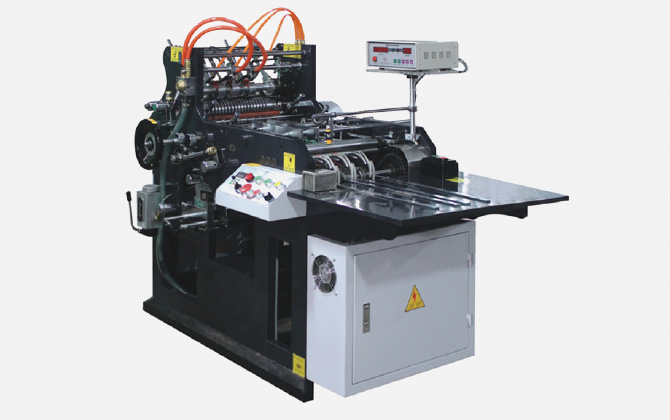 Contact us
Performance features
Air suction type reliable bottom paper-extrecting structure is available to supply paper constantly. Completed with air suction roller and barrier system, it is available to accomplish double fold correctly. Rotary paste supplying is suitable to convert envelopes swiftly and stick paper bags. Electronic counter may control finished products by group for easy use of package.
Technical parameters
| | | |
| --- | --- | --- |
| 最高工作速度 | Maximum Working Velocity | 12000 pcs/h |
| 适应纸张定量 | Applicable Paper Ration | 50 – 157 g/m² |
| 信封最小尺寸 | Minimum Dimensions Of An Envelope | 28*50 mm |
| 信封最大尺寸 | Maximum Dimensions Of An Envelope | 118*290 mm |
| 电机功率 | Motor Power | 1.5 kw |
| 气泵功率 | Air Pump Power | 3.0 kw |
| 机器重量 | Machine Weight | 800 kg |
| 外型尺寸 | External Dimension | 1800*900*1220 mm |
Prev:ZF-EMS EXPRESS DELIVERY
Back
Next:GK-1200PCS/1450PCS Four Six Corner Gluing Folding Machine