Cardboard Laminating Machine
Cardboard Laminating Machine
Home > Cardboard Laminating Machine

YHZB-1100
NB-1100DZ-1650DZ Fully Automatic Front-suction Laminator
Sanxing company selected outstanding products in various fields,
Ensure the quality and effectiveness of your business.
Contact us
Performance features
· The front suction Feeder has special designed nozzle, feeding stability, simple operation and glossy paper width size switching not need too much adjustment like traditional feeder, save time, improve efficiency, and its flexible transformation for artificial feeding and automatic feeding (patent technology).
· Glossy paper side pneumatic lateral pushing rules greatly improve the lateral positioning accuracy of surface paper and ensure the quality of laminating.
· Wallboard integrally cast forming and aging treatment make it stable of deformation.
· Original washing device make the back of the paper non-stick adhesive and reduce the waste.
· Centralized control touch screen and high resolution realize the man-machine dialogue interface, real-time dynamic monitoring the machine running state make it more convenient and quick for adjustment and troubleshooting.
Technical parameters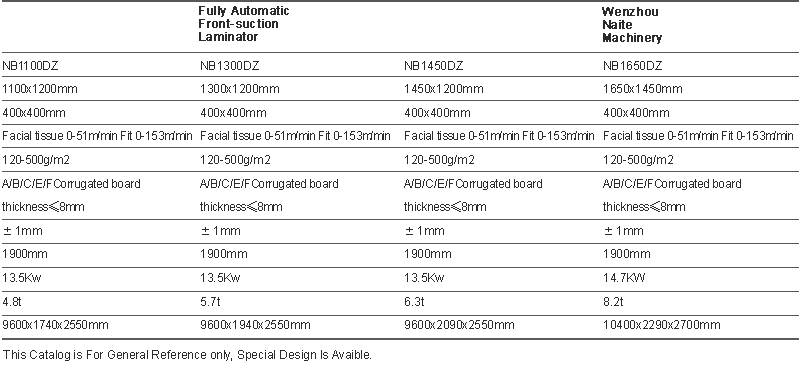 Prev:JB-800 UV Photofixation Machine
Back
Next:GK-1200PCS/1450PCS Four Six Corner Gluing Folding Machine