Gift and Cover Equipment Serie
Gift and Cover Equipment Series
Home > Gift and Cover Equipment Serie

SW900 Automatic Grooving Machine
Sanxing company selected outstanding products in various fields,
Ensure the quality and effectiveness of your business.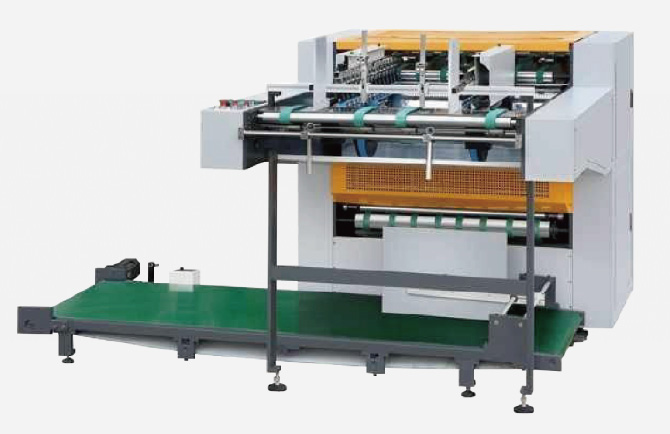 Contact us
Performance features
The machine is special designed for make V and U type groove, Use for industry-cardboard, hardboard, cardboard, plywood, gray board , copper printing paper, coated art paper, chrome paper, Ash-cardboard, MDF board and other several cardboard. It is suitable for make many types of boxes. The machine has high accuracy, dust-fee, little noise, highly effective, energy conservation,environmental protection.
Technical parameters
| | | |
| --- | --- | --- |
| 型号 | Model | SW-900 |
| 纸张长度 | Length Of Paper | 100 ~ 1000 mm |
| 纸张宽度 | Width Of Paper | 100 ~ 900 mm |
| 开槽间距 | Distance Of Each Groove | 0 ~ 830 mm |
| 纸板厚度 | Thickness Of Cardboard | 300gsm ~ 3.4mm |
| 开槽角度 | Grooving Degree | 80~140 Degree Adjustable |
| 同时开槽条数 | Total Cutting Knives | 9 pcs |
| 开槽速度 | Production Speed | 10 ~ 35 m/min |
| 需要马力 | Power | 2.2 kw/380v |
| 机械重量 | Weight | 1500 kg |
| 机械尺寸 | Dimension | 1500*1400*2000 mm |
Prev:SW1350 Cardboard Slitting Machine
Back
Next:GK-1200PCS/1450PCS Four Six Corner Gluing Folding Machine