Cardboard Laminating Machine
Cardboard Laminating Machine
Home > Cardboard Laminating Machine


NB110OD/1300D/1450D Semi-Automatic Flute-Laminator Machine
Sanxing company selected outstanding products in various fields,
Ensure the quality and effectiveness of your business.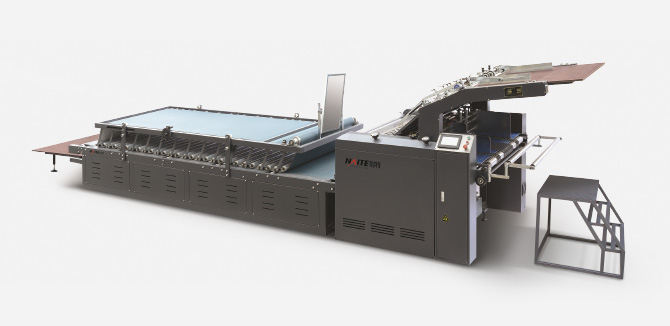 Contact us
Performance features
NB-1100B/1300B/1450B with our special design, the surface paper will be operated manually and the under paper will be operated automatically .so it can be applied to paste the color paper on corrugated paper. The operation is very simple, the testing is very quick, and the maintenance is very easy. It has a high speed and high accuracy.
· Auto body paper feeding and the tissue is designed humanization by pushing in front, with the grade standards adjusted automatically, easier for feeding and more stable for fixing.
· Controlled by PLC of the whole unit, providing more stable and accurate of paper feeding.
· Flexible front guide fixing, with no body paper speeding up; besides, adjusting the statuses before or after body paper and tissue are available.
· Suitable for adhering between the card paper and A/B/C/E/F corrugated paper, and between card paper and card paper.
· Equipped with auto gluing device, saving the quantity of glue.
· The air draft is controlled by single motor, providing stable conveying of body paper; ingle side adjustment of the whole unit, convenient and rapid to adjust it.
· Designed with no scraper, with the water roll cleaned automatically and the gluing action transferred independently, offering persistent gluing while machine closing down.
Technical parameters
型号

Model

NB-1100D

1300D

1450D

最大尺寸

Max Sheet Size

1100*1100 mm

1300*1200 mm

1450*1200 mm

最小尺寸

Min Sheet Size

400*400 mm

适用底纸

Bottom Sheet Material

A/B/C/E/F 型瓦楞纸板,厚度≤8mm

面纸克重

Top Sheet Material

120 – 500 g/m²

贴合速度

Speed

0-153 m/min

总功率

Total Power

8.7kw

外形尺寸

Overall Dimensions

7000*1740*1800 mm

7000*1940*1800 mm

7000*2090*1800 mm

重量

Weight

3500kg

4500kg

5000kg
Prev:NB-110ODX/1300DX/1450DX Fully Automatic Laminator
Back
Next:GK-1200PCS/1450PCS Four Six Corner Gluing Folding Machine