Gift and Cover Equipment Serie
Gift and Cover Equipment Series
Home > Gift and Cover Equipment Serie

LQ800/1000 Gray Board Slotter
Sanxing company selected outstanding products in various fields,
Ensure the quality and effectiveness of your business.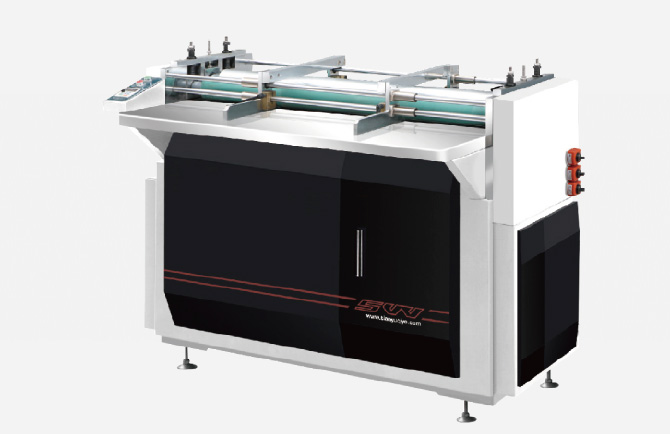 Contact us
Performance features
1. This machine is the latest generation of gray board V shaped-slot machine, which overcomes the disadvantage that the corner folding of gift box is not good-looking when making gray board gift box.
2.The machine is featured by flowing gray board with no fuzz, environmental protection with on dust, recycled scraps of V slot, high efficiency, low power consumption, compact and handsome machine model.
Technical parameters
| | | | |
| --- | --- | --- | --- |
| 型号 | Model | LQ-800 | LQ-1000 |
| 最多槽数 | Most numbers of slots | 5 pcs | 6 pcs |
| 铣槽深度 | Grooving depth | 0 - 3.5 mm | 0 - 3.5 mm |
| 最小槽距 | Smallest distance between the slots | 20 mm | 20 mm |
| 整机功率 | Complete machine power | 1.5 kw/380V | 1.5 kw/380V |
| 设备规格 | Specifications of equipment | 800 mm | 1000 mm |
| 纸板最大宽度 | Max width of cardboard | 1000 mm | 1000 mm |
| 输送速度 | Speed | 3 - 10 m/min | 3 - 10 m/min |
| 外形尺寸 | Machine dimension | 1850*1100*1200 mm | 1850*1300*1200 mm |
| 重量 | Machine weight | 800 kg | 900 kg |
Prev:SW900 Automatic Grooving Machine
Back
Next:GK-1200PCS/1450PCS Four Six Corner Gluing Folding Machine