Gift and Cover Equipment Serie
Gift and Cover Equipment Series
Home > Gift and Cover Equipment Serie

SW42 Spine Cutter
Sanxing company selected outstanding products in various fields,
Ensure the quality and effectiveness of your business.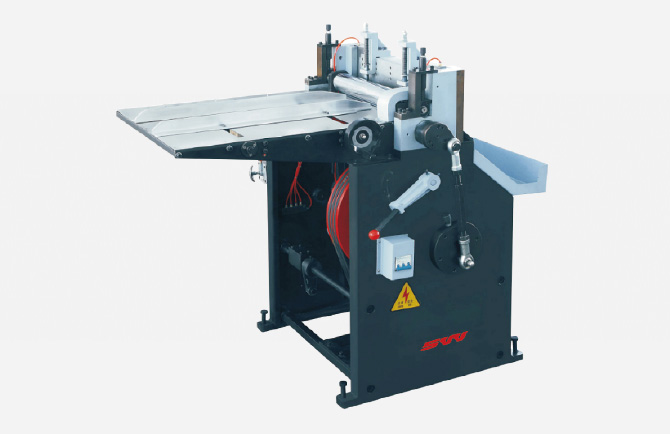 Contact us
Performance features
The spine cutter is special equipment in binding hardcover books. It is characterized by good construction, easy operation, flat cut, high precision and high efficiency. It is applied to slitting the central line of the hardcover books of various specifications.
Technical parameters
| | | |
| --- | --- | --- |
| 型号 | Model | SW-42 |
| 裁切长度 | Cutting Length | 420 mm |
| 分条宽度 | Strip Width | 3 - 55 mm |
| 裁切纸张厚度 | Strip Thickness | 0.10 – 4 mm |
| 切削速度 | Cutting Speed | 200 Times/Minute |
| 电机功率 | Motor Power | 1.1 KW |
| 机器尺寸 | Machine Dimension | 1127*1002*1360 mm |
| 机械重量 | Machine Weight | 750 kg |
Prev:TJ40 Box Corner Pasting Machine
Back
Next:GK-1200PCS/1450PCS Four Six Corner Gluing Folding Machine