Gift and Cover Equipment Serie
Gift and Cover Equipment Series
Home > Gift and Cover Equipment Serie

QTJ600 Automatic Box Former
Sanxing company selected outstanding products in various fields,
Ensure the quality and effectiveness of your business.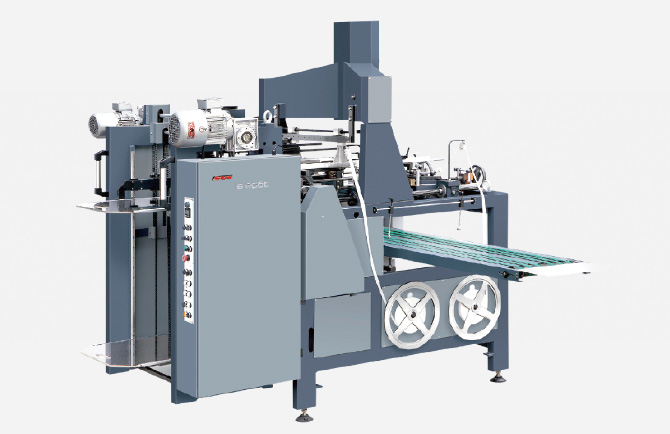 Contact us
Performance features
1. It adopts PLC control and friendly HMI.
2. Automatic feeding cardboard, Max, stacking height 1000mm.
3. In order to improve working speed, cardboard table adopt on-Line feeding.
4. Easy to change mold, suitable for different sizes of products.
5. The hot-melting glued tape auto conveying, cutting and four-angle sticking, forming the box in one process.
6. The auto alarm when the tape run auto.
Technical parameters
| | | |
| --- | --- | --- |
| 型号 | Model | QTJ 600 |
| 最大面纸尺寸 | Max Paper Size | 600*800 mm |
| 面子厚度 | Paper Thickness | 100 – 200 g/m² |
| 纸板厚度 | Cardboard Thickness | T 0.8 – 3 mm |
| 最小盒子尺寸 | Min Box Size | 50*100*15 mm |
| 最大盒子尺寸 | Max Box Size | 400*600*150 mm |
| 生产速度 | Production Speed | ≤45 boxes/min |
| 电机功率 | Power | 2.4 KW |
| 电热功率 | Heater Power | 1.8 KW |
| 气源要求 | Air Supply | 0.2L/min 0.4Mpa |
| 机器重量 | Machine Weight | 1550 KGS |
| 整机尺寸 | Machine Dimension | 2350* 2500* 2300 mm |
Prev:FMBC460 Fully Automatic Hard Cover Production Line
Back
Next:GK-1200PCS/1450PCS Four Six Corner Gluing Folding Machine