Gift and Cover Equipment Serie
Gift and Cover Equipment Series
Home > Gift and Cover Equipment Serie

FMBC460 Fully Automatic Hard Cover Production Line
Sanxing company selected outstanding products in various fields,
Ensure the quality and effectiveness of your business.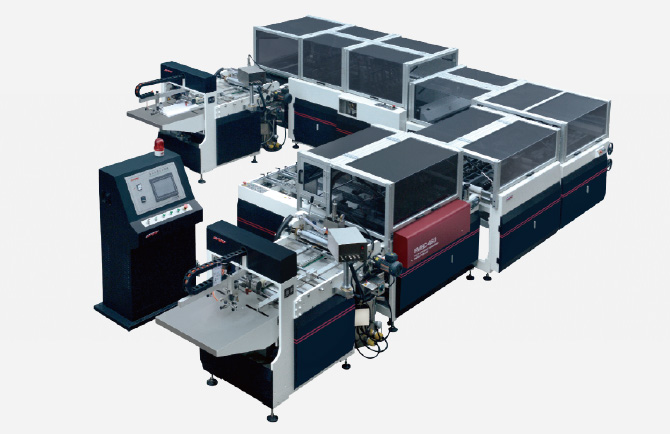 Contact us
Performance features
This technology has solved phenomenon including soiled and scratched surface caused in process of production of chaff and it meets requirements for high-quality finished products
(Patent No: 2L201020118418.X).
Implementation of this patent adopts cardboard transmission mechanism to transmit lateral nip angle mechanism and lateral binding mechanism from vertical binding mechanism to enable to enable it not to scratch it surface by mechanical parts during nip angle operation and enable surface for facial tissue to keep smooth and bight and clean.
Technical parameters
| | | |
| --- | --- | --- |
| 型号 | Model | FMBC 460 |
| 纸张长度 | Length of paper | 190 – 830 mm |
| 纸板宽度 | Width of paper | 140* 460 mm |
| 面子厚度 | Thickness of paper | 80 – 200 g/m² |
| 纸张厚度 | Cardboard Thickness | 1 – 3 mm |
| 中条最小宽度 | Min. width of cardboard | 8 mm |
| 速度 | Speed | 0 – 22 pcs/min |
| 总功率 | Power | 30 kw |
| 机器重量 | Machine weight | 5000 KGS |
| 整机尺寸 | Dimension | 8500* 6000*1600 mm |
Prev:QJH460B Wine Box Making Machine
Back
Next:GK-1200PCS/1450PCS Four Six Corner Gluing Folding Machine