Gift and Cover Equipment Serie
Gift and Cover Equipment Series
Home > Gift and Cover Equipment Serie

ZH400 Spray Adhesive Machine
Sanxing company selected outstanding products in various fields,
Ensure the quality and effectiveness of your business.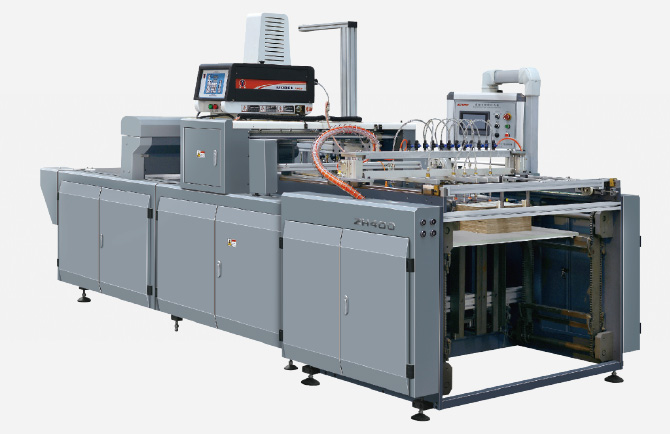 Contact us
Performance features
1.This machine adopts the company has a number of patent, photoelectric synchronous department can achieve husk board accurate placed and a pray adhesive position, accurate combination.
2.The machine adopts high temperature hot melt adhesive to ensure efficiency and quality.
3.The machine adopts the high quality electrical appliances and photoelectric sensor, PLC and servo system. The man-machine systems used to human nature to be more convenient.
4.This machine adopts the servo systems can ensure the synchronicity of the progressive and error inspection functions.
Technical parameters
| | | |
| --- | --- | --- |
| 型号 | Model | ZH-400 |
| 最大规格 | Max Size | 450*900mm |
| 最小规格 | Min Size | 100*200mm |
| 纸板厚度 | Thickness Of Cardboard | 1.0 - 3.0 |
| 生产速度 | Speed | 20 - 25 |
| 整机功率 | Power | 3.5kw/380v |
| 机械重量 | Weight | 1500 kg |
| 外形尺寸 | Dimension | 3700*1700*2000 mm |
Prev:S600A Automatic Rigid Box Making Machine
Back
Next:GK-1200PCS/1450PCS Four Six Corner Gluing Folding Machine